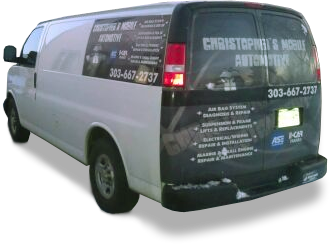 Car and Truck Auto Repair -, HR Colorado, Douglas County, Highlands Ranch  Mechanic, 80130, 80129, 80126, Highlands Ranch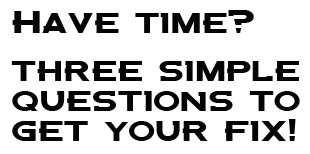 Highlands Ranch, Lone Tree, Colorado Car Care Service.

Friendly and affordable!

Affordable Professional Certified Repair Shop, Highlands Ranch, Colorado:

Weather your selling a car or you sell cars for a living or you are stuck on the side of the road and decided to search for a
mechanic
online, we can help you out! We will fix your car or truck. However you are more than welcome to drop off your car or SUV at our shop as well. Christopher's
Auto Repair
has over 40 years of service working in Colorado in the
Lone Tree and Highlands Ranch
Area's only! Visit our
Lone Tree page
to read more.
We have seen the community grow from when Countyline Road was all dirt and one of the largest neighborhoods in the Highlands Ranch area was Acres Green. Yes we have been around for a while. Not only are we dedicated to our community but we provide the most professional and affordable car service out there. Much much more affordable than your dealer. Especially if you own a Mercedes, BMW, Porsche or how about a Ferrari!

So why go anywhere else?

We will gladly give all Highlands Ranch residents (and surrounding areas) a free estimate for whatever is going on with your car. From the moment you call us (or fill out the short form below) to the time you pick up your car, you will be very happy with out service and with your budget! Need more reasons? We are clean, well spoken and friendly. Auto repairs in Colorado and our service is our life and we take it very serious.