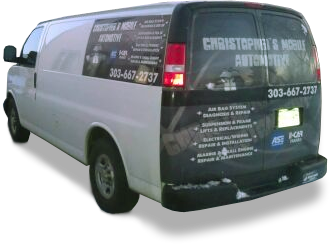 Jeep | Dodge | Hummer - Car and Truck Specialist - Mobile Repair Service - Colorado, Douglas County, Colorado JEEP service Mechanics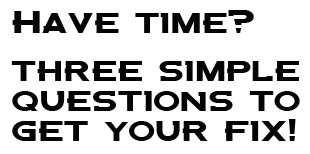 Serving all of Douglas County, Colorado and Metro Denver | Dodge | JEEP | Chrysler

Dodge and Jeep vehicles

From late model Dodge Rams to the new Challenger cars, we have fixed them all; Mostly in the Douglas County, Colorado area and for over 40 years. That's a lot of experience. Christopher's Mechanics can fix it all. From torn off mufflers to broken radiators. Lift kits for your truck or suspension for a faster type of Dodge cars like the Dart, they have done it all.

Douglas County, Colorado - Non-Mobile Mechanics!

Dodge is one of the three big automobile manufactures. There are not a lot of differences from the big three when it comes to an expert mechanical repairs or service. Each have their own quirks and they do certainly vary. But Dodge cars and trucks over all are pretty straight forward to work on. Of coarse it helps when you have a lot of experience and thousands of dollars in tools that help get your Dodge or Jeep fixed quickly and correctly! 

Call, email or fill out the short form above to get started (pun intended =)

Douglas County Colorado's Affordable and friendly Jeep & Dodge experts!

- Douglas County, Dodge Service  -  Douglas County, Colorado JEEP Expert  -  Dodge Repairs, Douglas County -

Mobile Hummer Mechanics  -  Douglas County Dodge Repair Shop  -  Affordable Mechanic,Douglas County

We service, repair or modify the following Dodge, Jeep... Vehicles and more:

Dodge Journey

Dodge Avenger

Dodge Charger

Dodge Dart

Dodge Challenger

Dodge Durango

Dodge Grand Caravan

Dodge Ram

JEEP Compass

JEEP Wrangler

JEEP Cherokee / Grand

JEEP CJ

Hummer Vehicles

Plymoth Vehicles

Chrysler Vehicles

We serve the following areas, and we want to fix your car or provide you an estimate:

Castle Pines, CO

Castle Rock, CO

Highlands Ranch, CO

Larkspur, CO

Lone Tree, CO

Littleton, CO

Pradera, CO

Parker, CO

Acres Green, Douglas County

Englewood, CO

Roxborough, CO

Southglenn, Douglas / Arapahoe County

Franktown and Elizabeth, Colorado