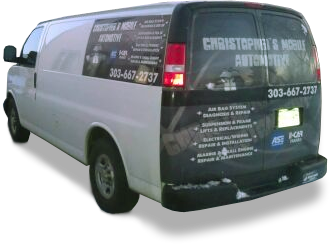 Ford Car and Truck's - Auto Repair Service -, Castle Rock Colorado, Douglas County, Colorado FORD Non-Mobile Mechanics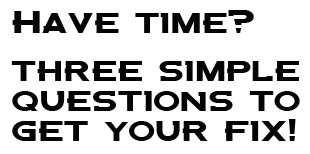 Just North of Castle Rock, Colorado in Douglas County & Surrounding Areas| 

Ford vehicles are our preference of choice.

However we are expert mechanics on all cars, trucks and SUV's. Imports or Domestic, luxury or work vehicles. We have worked on all of them and mostly in the Castle Rock, Colorado area and for over 40 years. That's a lot of experience. Christopher's Mechanics can fix it all. From torn off mufflers to broken radiators. Lift kits for your truck or suspension for a faster type of car, they have done it all.

Castle Rock Mobile Mechanics!

Ford's vehicles not only started it all but they have stood the test of time. Many late model or older Ford cars are still on the road. And when they do brake you know who to call! We are expert Ford mechanics. From electrical systems, Diesel F250's to the 650 sized trucks down to the Ford ranger and small repairs. We no longer come to you - but can fix Ford truck's and Vans with our expert Ford repair tools and do the job right. 

Call, email or fill out the short form above to get started (pun intended =)

Castle Rock Colorado's Affordable and Ford experts!

- Castle Rock Ford Service  -  Castle Rock Colorado Ford Expert  -  Ford Repairs, Castle Rock -

Mobile Ford Mechanics, Castle Rock  -  Castle Rock Ford Repair Shop  -  Affordable Mechanic, Castle Rock

We service, repair or modify the following Ford Vehicles and more:

Ford Fiesta

Ford Focus

Ford Fusion

Ford Mustang

Ford C-MAX

Ford Taurus

Ford TRUCKS / Super Duty

Ford Explorer

Ford Expedition

Ford Escape

Ford Edge

Crown Victoria

Ford Ranger

We serve the following areas, and we want to fix your car or provide you an estimate:

Castle Pines, CO

The Meadows, Castle Rock

Red Hawk Ridge, Castle Rock

Founders Park, Castle Rock

Sage Canyon, Castle Rock

Plum Creek, Castle Rock

Pine Crest, Castle Rock

Larkspur, CO

Bear Creek, CO

Perry Park, Castle Rock

Castlewood Canyon, CO

Franktown, CO

Pradera, CO