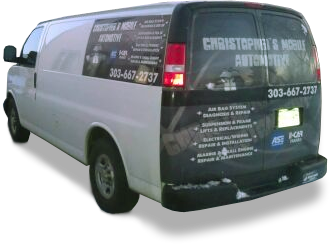 Japanese, Asian Car Specialist - Mobile Repair Service - Douglas County, Colorado Honda, Toyota Auto repair Mechanics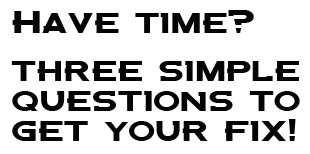 Toyota, Nissan and Honda vehicle experts:

Toyota and Honda's have one of the best re-sale values. They are dependable and usually gas efficient. However these cars do brake down from time to time like all others. More over if your Honda, Nissan, Toyota or other Asian brand car, truck or SUV was in a car accident, Christopher's mobile Service will work with your insurance to repair your vehicle quickly!

Honda and Toyota Specialist - Douglas County, Colorado

Small Engine - Mechanics, Douglas County CO!

Not just cars and trucks but small engine specialists as well. Honda motorcycles, cars, Honda tucks and SUV's, Honda small engine service, Honda scooters, Honda Bikes and Lawn Mowers, Power washers, Chain Saws and just about anything else! If its broke we can fix it. Everything besides planes and trains. However we do specialize in Asian cars and trucks like Honda / Acura, Toyota / Lexus, Hyundai / Kia, Nissan and more.

- Douglas County, Toyota Service  -  Denver, Colorado Toyota Expert  -  Honda Repairs, Arapahoe County -

Mobile Honda Mechanics  -  Denver Small Engine Repair Shop  -  Affordable Mechanic, Honda

We service, repair or modify the

following Honda's:

Honda Accord

Honda Civic

Honda Crosstour

Honda CR-V

Honda CR-Z

Honda Fit

Honda Insight

Honda Odyssey

Honda Pilot

Honda Ridgeline

Honda CRX

Honda s2000

Honda NSX

Honda Motorcycles, 600,

954...all RR models

Honda Small Engines

Honda Scooters

Honda Trucks and Vans

We are Honda and Toyota car care specialist serving Douglas County Colorado

We service, repair or modify the

following Toyota's:

Toyota Yaris

Toyota Corolla

Toyota Matrix

Toyota Camry / Hybrid

Toyota Sienna

Toyota Avalon

Toyota Prius

Toyota Highlander

Toyota RAV4

Toyota FJ Cruiser

Toyota Venza

Toyota 4Runner

Toyota Sequoia

Toyota Land Cruiser

Toyota Tacoma

Toyota Tundra

Toyota Tercel

Toyota T100

Toyota MR2

Toyota pASEO

Need your Honda repaired from an accident? Maybe your Toyota car or truck needs an over all diagnostic check. Or you want to lift a Toyota Tundra or Tacoma?

We have been working on Toyota and Honda cars and trucks every week for the past 20 plus years. There is nothing we haven't seen. Whatever it is your in need of, we can help. Lets fix that Japanese Car Douglas County!